BASECAMP WESTCHESTER
Homes For Vets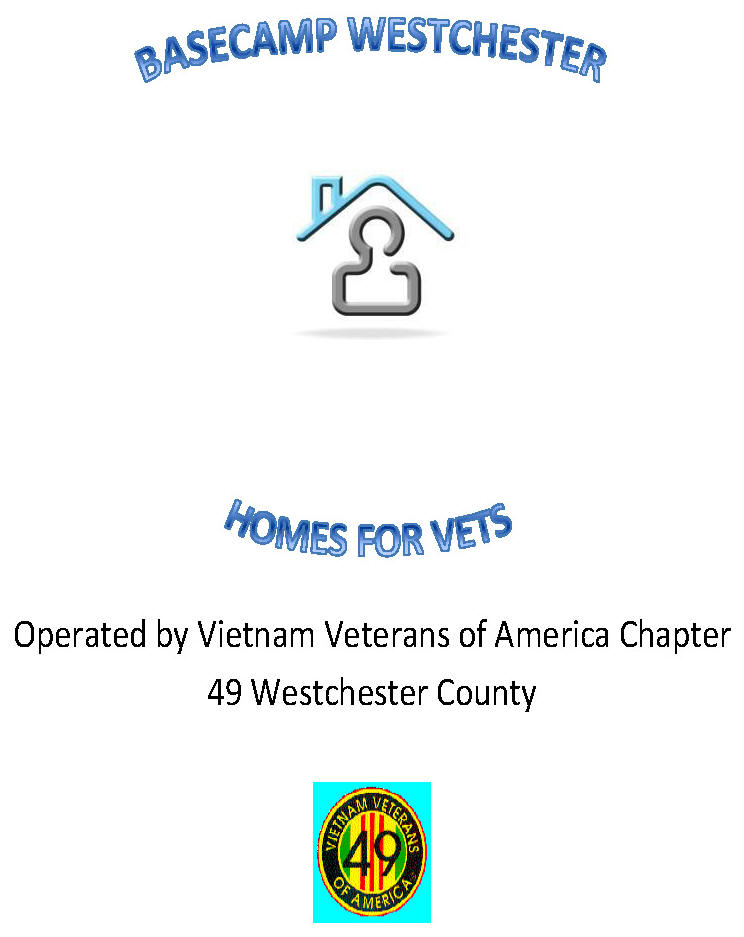 Basecamp Westchester is the 501(c)(3) arm of the Vietnam Veterans of America Chapter 49, Westchester County. It's mission is to provide services that assist homeless veterans in becoming independent members of society. We work with programs for homeless veterans of the U.S. armed forces that are under the care of the Veterans Administration Hudson Valley Health Care System at Montrose, NY in Westchester County, New York.
We accomplish this mission through four programs:

1. Security deposits for apartments for previously homeless veterans.
2. Kitchen Kits and all other necessary housing kits for previously homeless veterans.
3. Food Pantry donations for previously homeless veterans.
4. Computer training for homeless veterans in the VA Hospital.
5. Contracting with other organization to support veterans.
All contributions are for the benefit of these programs. All administrative efforts are performed on a volunteer basis by member of Chapter 49, VVA.
On behalf of all homeless veterans, we thank you for your support.

To Donate to BaseCamp Westchester
Using a Credit Card or PayPal Account
Click Donate Below

For more information on how to help support the work of Basecamp Westchester, contact:
Dan Griffin, Chapter 49 Executive Director
(914) 682-4949
executivedirector@vietnamvets49.org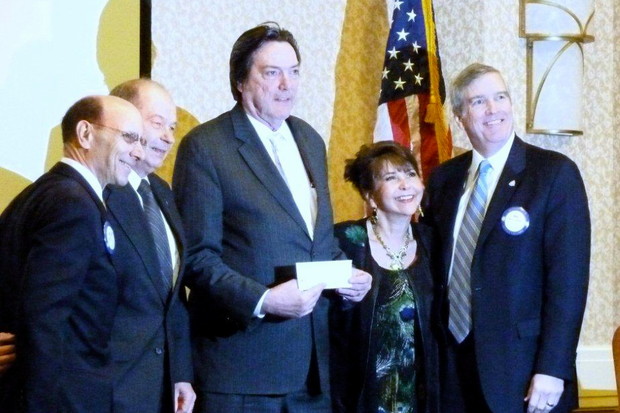 White Plains Rotary Raises $10,000 for BASECAMP WESTCHESTER
Basecamp Officers
Albert Singerman
Chairman
Ronald Stout
Secretary
Albert Zawiski
Treasurer
Matthew Coffey
Bob Kennedy
James LaManna
Robert Miller
Board Members
Celia Clark, Esq.
Legal Counsel
Daniel Griffin
Executive Director