Founded in 1978, Vietnam Veterans of America is the only national Vietnam veterans organization congressionally chartered and exclusively dedicated to Vietnam-era veterans and their families. VVA is organized as a not-for-profit corporation and is tax-exempt under Section 501(c)(19) of the IRS Code.

With more than 50,000 individual members in 46 state councils and 630 local chapters, VVA's goals are to promote and support the full range of issues important to Vietnam veterans, to create a new identity for this generation of veterans, and to change public perception of Vietnam veterans.

The April 2015 mtg will be on April 9th
(not April 2nd)

Welcome to our Newest Members:
John Morrella - Yorktown Heights (Life Member)
Raymond Pena - Dobbs Ferry
John Tkachuk - Yonkers (Life Member)
Thomas Brennan - Ossining
Louis A. Dorio - Pleasantville
John Boccardi - Valhalla
FOR IMMEDIATE RELEASE: March 26th, 2015
CONTACT: Matthew Slater, 518-455-3111
AS VIETNAM VETS DAY NEARS,
VIETNAM VETS FINALLY RECEIVE PARITY
Bill S4283-2015, Declares the Vietnam Veterans of America to be benevolent orders and grants such organization various benefits available to specified veterans' organizations; requires the commissioner of general services to set aside space in the capitol for use as quarters of the Vietnam Veterans of America.
ALBANY, NY - On March 29th, 1973, the Vietnam War drew to a close, and since then New York has commemorated 'Vietnam Veterans Day' and 'Welcome Home Vietnam Veterans Day' on March 29th and March 30th, respectively. This week, timed to the observance of these sacred days, New York State Senator Terrence Murphy has passed his bill granting certain benefits and honoraria to the Vietnam Veterans of America (VVA) which they have never before received.
"With dozens of chapters in New York, VVA does receive some of the benefits available to other veterans' organizations, such as tax exemptions and the ability to obtain a liquor license, yet there are other privileges to which VVA should be entitled but does not receive," Senator Murphy said. "We waited too long to acknowledge and honor the service and sacrifice of these heroes. That changes today."
Ned Foote, president of the Vietnam Veterans of America, New York State Council, said "We thank Senator Murphy and the Senate for passing this bill that holds the Vietnam Veterans of America in the same category of the more traditional Veteran organizations in New York State. To have this accomplished in time for Vietnam Veterans Day is a great way to remember what the Vietnam Veterans did for our country and what we have done in whatever rolls we played in life as we age more every day."
The bill authored by Senator Murphy, Senate Bill S4283, declares VVA to be a benevolent order and grants it various benefits that are available to other veterans' organizations in New York State, such as the storage of records, flags, relics, and other memorabilia for prominent display within the hallowed halls of state capitol. It passed unanimously. Specifically, the bill will:
● Add the Vietnam Veterans of America to the list of organizations contained within the benevolent orders law, conferring the rights and privileges available under that law;
● Require the state commissioner of general services to set aside suitably furnished space in the capital for quarters of the VVA for the preservation of its records, a benefit that was previously available only to the Disabled American Veterans and Veterans of Foreign Wars;
● Allow VVA to host meetings in National Guard armories, like other veterans' organizations;
● Fix various areas of the general municipal law and the general city law where VVA was omitted, allowing them to be designated as the veterans' organization responsible for the observance of Memorial and Veterans Day parades and ceremonies; and
● Authorize the state bureau of war records to preserve and complete the records and relics of VVA to make as complete as possible the history and statistics of the wartime service of New York State residents.
Additionally, while the bill grants several new rights and privileges, it makes other technical corrections to stipulate VVA in certain areas of law where the organization qualified for benefits, but was not specifically mentioned alongside other specified veterans organizations, which Murphy considered to be an unintentional slight to a generation of veterans. "While the Vietnam War was a divisive issue, politics should never have caused the patriotic service of the soldiers of our state to go unrecognized," Senator Murphy said.
The bill now heads to the Assembly for passage, where it is sponsored by Assemblyman Todd Kaminsky and cosponsored by Assemblyman Mike DenDekker, chairman of the Veterans Affairs Committee. It has already moved past the Assembly Veterans Affairs Committee.
"The brave veterans who served in Vietnam sacrificed so much for our country, and now it's time for us to support them," Assemblyman Kaminsky said. "Vietnam Veterans of America provides invaluable resources to our veterans, and it deserves the same benefits as other similar organizations in our state. I am pleased that this bill has passed the Veterans' Affairs committee of the Assembly and look forward to the floor vote."
Senator Murphy said his legislation would ensure that VVA organizations are afforded the same benefits as other veterans' organizations in New York State so they can better support the next generation of America's war veterans and continue to serve our communities. This was his second piece of legislation to successfully pass the Senate.
Candlelight Vigil 2014
WARNING!
All VA Medical Cards issued after 2004 need to be replaced as quickly as possible!
It has been discovered that, due to a careless design flaw, the cards can be scanned by
anyone with a smart phone (iPhone, Droid, etc.) Upon scanning your card, the first thing that
pops up on their phone will be your full social security number.
Get a new, replacement, card and don't lose or carelessly discard the old one!
FRAUD ALERT!
The Department of Veterans Affairs has issued a fraud alert about a marketing scam that is targeting veterans who misdial the VA National Call Center (800-827-1000) or the GI Bill Call Center (888-442-4551) phone numbers.

A marketing company created two phone numbers that differ from the real VA numbers by one digit.
If a veteran misdials and calls the bogus number, the answering party will offer a gift card
and try to obtain sensitive personal data, to include credit card information.

Please note that the VA will "never" ask for credit card or banking information over the phone.

The two bogus numbers are 800-872-1000 and 888-442-4511. Please forward this information to all your friends. The bottom line is make sure you know who you are talking to before providing personal information over the phone. The VA has notified law enforcement authorities.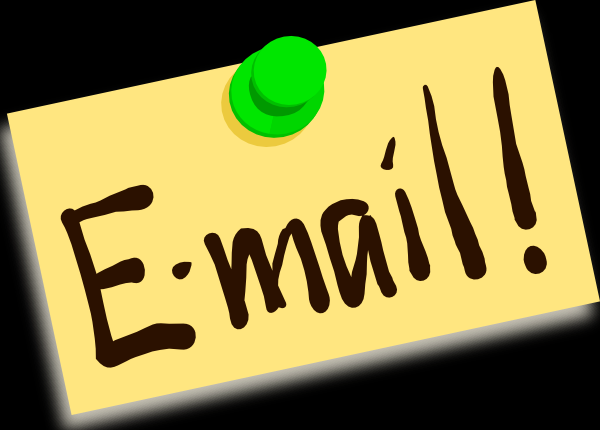 Would you like to be added to the Chapter 49 E-mail list?
Learn what's going on with Chapter 49 and get reminders of upcoming meetings and events
What's New in Chapter 49?
Click Here to Find Out

Agent Orange
Flash Updates

Click Here to Access
Archive of Past Updates

Latest Flash Update
Monthly Pizza Party

F.D.R. Veterans Hospital - Stress Unit
5:00 PM

4th Tuesday of Each Month
(Except May and December)
The February, 2015 pizza night was sponsored by Cynthia Vanson,
dedicated to:
SSG. Todd T.J. Lobraico, Jr.
KIA September 5, 2013 - Afghanistan

The April, 2015 pizza night will be sponsored by:
The Association of the United States Navy

Would YOU like to sponsor one of our monthly pizza parties for the Veterans Hospital Stress Unit?
Contact Dan Griffin at: (914) 682-4949 or ExecutiveDirector@vietnamvets49.org